Let's explore amazing Nagarjuna's 3 Tattoos & Meaning today and get to know him better.
The renowned veteran actor Nagarjuna aka Akkineni Nagarjuna Rao has marked his presence in the South Indian film industry and the Hindi film industry. The two-time national award winner is famous for being super stylish and awesome in acting, of course. 
Even at the age of 62 years, he looks quite young. Just like many young Indian actors, Nagarjuna also has a love for tattoos. Hence, following the trend, he has got three tattoos inked on his body.
Let's see what all are his tattoos and what it is about?
Om Tattoo in a Sun
His first tattoo is of 'Om' in a sun inked on his right bicep.
Meaning: Om signifies 'unity and spirituality,' and sun denotes 'light and truth.' This tattoo indicates that Nagarjuna is quite spiritual and has a deep faith in God.
Eye Tattoo
His second tattoo is an eye tattoo on his left hand. However, it is not clear if it is a real or temporary one.
Meaning: Many believe that it was a Bigg Boss's eye tattoo. As Nagarjuna has hosted various seasons of Bigg Boss Telugu, so it may denote his love for the show.
Eye, Compass, and Snake Tattoo
On his 60th birthday, he got a massive tattoo on his left arm. The tattoo was inked by the famous tattoo artist Savio D'Silva. The tattoo has a quite deep meaning. At the request of the Bigg Boss host Nani, he talked about the tattoo.:
Letter N
'N' at the top of his tattoo denotes his name, and it also denotes the North direction of the compass.
Eye
The eye tattoo in the compass stands for the third yen which denotes his yen for knowledge, innovation, and excellence.
Snake
At the bottom of the big tattoo, there's a snake shedding its scales. It denotes his practice of shedding unwanted baggage in real life.
While talking about the tattoo the superstar Nagarjuna said,
As the snake gets rid of its dead skin, I leave my bitter past behind and decide to move forward in life. The eye meaning- searches for something new. I also want something fresh and new in my life."
So, these were Nagarjuna's 3 tattoos and meaning. Hope you liked it. If yes, leave a reaction below and share it with all Nagarjuna fans too!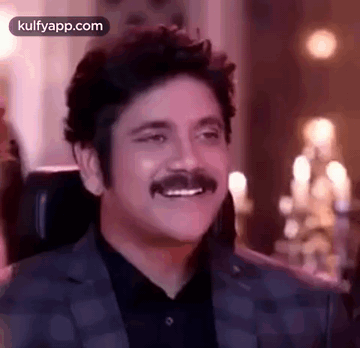 Related Read:
How would you "React" on this Content?